>
Home
>
Ministries
>
Children's Ministries
Vacation Bible School; a summertime adventure for kids!
July 29 - August 2; 6:00 pm - 8:00 pm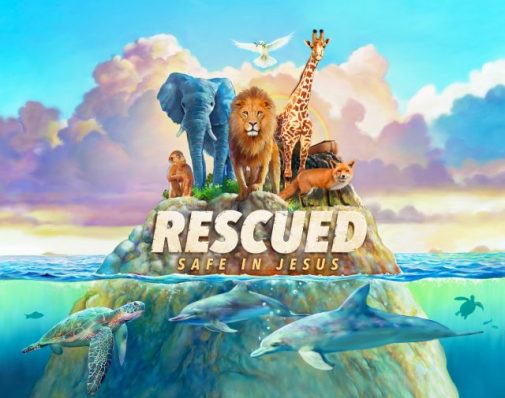 Join us for a week of adventure, fun, and learning in a safe, wholesome and Christ-centered environment. We will be learning some amazing Bible truths about how we can be safe in Jesus, about the powerful flood recorded long ago in the pages of the Bible, and how the truths of the Bible matter as much to us today as they did to people long ago! 
Each day of the week, your child will be engaged in group rotations that consist of Bible time with Noah's wife, fun and rewarding craft creations, science lab, recreational activities that will encourage physical health, and also a healthful snack each day that will teach your child that healthy choices are delicious choices! We hope you will join us for "Rescued Safe in Jesus" this summer! 
Registration is open for children ages 5-12, please see below for registration form.